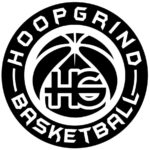 Our mission is to use HoopGrind as a platform to impact lives and drive people to find their greatness. HoopGrind is a comprehensive basketball development program that offers customized services to players and coaches at all levels. Our unique program consists of player development, camps, clinics, consulting services, and more. Our value is found in the success of our clients.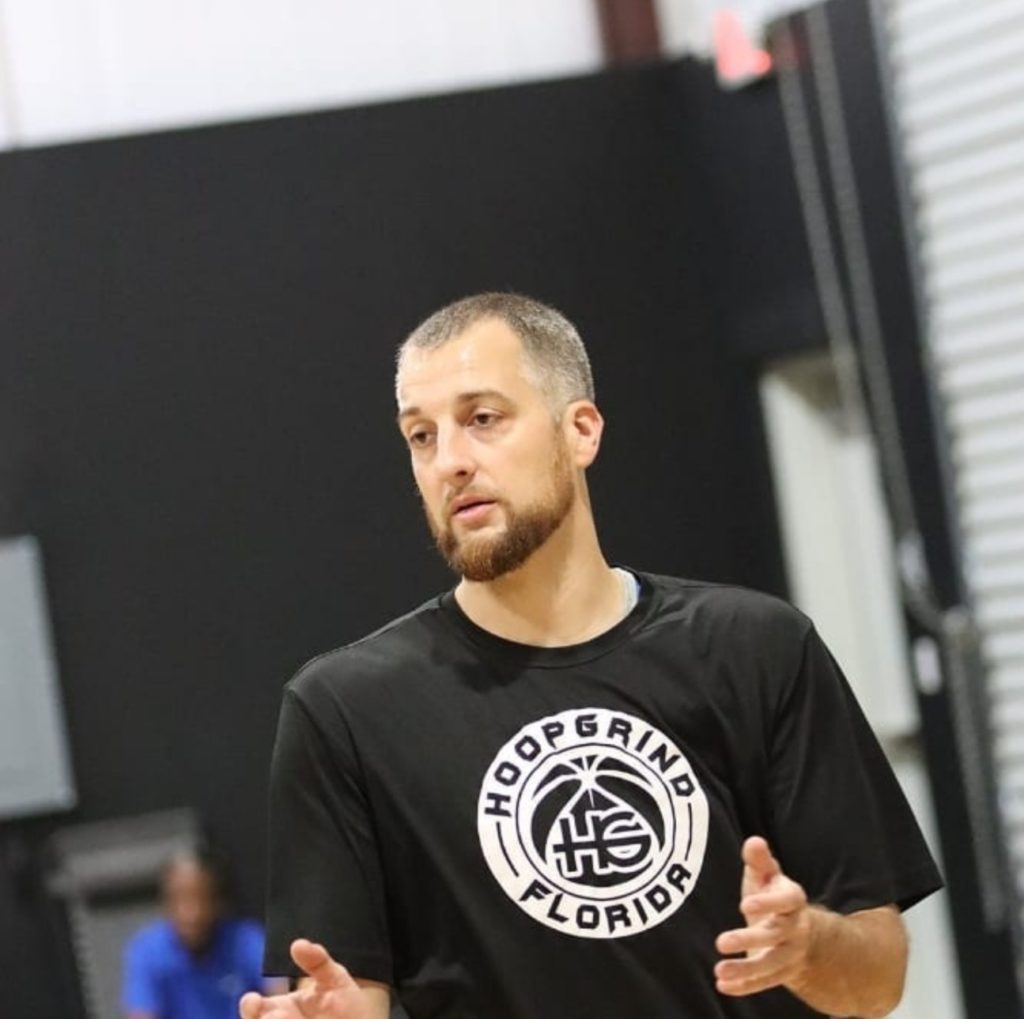 Ryan Thomas is the Founder of HoopGrind Basketball and serves as the Director of Player Development. Coach Thomas acquired a passion and a dedication for the game early in life that earned him a scholarship to play college basketball at Concordia University where he played for 2 years before transferring to finish his playing career at division I Central Michigan University.
Coach Thomas has served in many roles around the game including player, coach, athletic director, international skills trainer and more throughout his basketball journey.
Coach Thomas has become one of the most sought out trainers due to his attention to detail, innovation, ability to breakdown the game and teach skills that instill abilities that translate to on court performance. He has helped thousands of athletes from the youth level to the professional ranks around the country.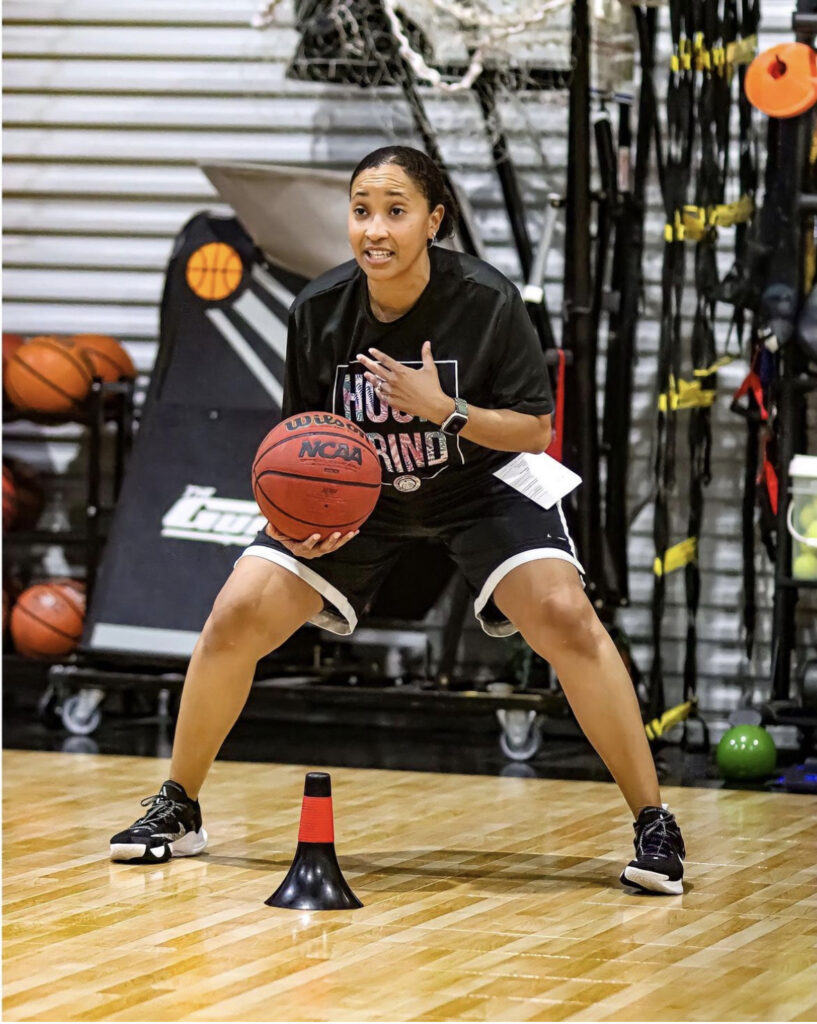 Coach Taylor has 15 years of coaching experience in different roles at the NCAA Division I and Division II levels. She most recently coached at the University of North Florida, where she worked as an assistant for three years . Prior to UNF, Taylor spent four years at Wofford, her alma mater, starting initially as an assistant coach before being elevated to associate head coach for the 2014-15 season. Taylor began her coaching career at Erskine College, beginning as an assistant coach for five years and then becoming Erskine's head coach from 2008-2011. She led the Flying Fleet to three Conference Carolinas Tournaments. In her first season as head coach, Taylor's squad tied for second Most Improved NCAA Division II Women's Basketball Teams in 2008-09, totaling a program-record tying 17 wins. Erskine established a new team scoring record, averaging 83.0 points per game that ranked fifth nationally, while registering four 100-point games during the 2008-09 campaign. As a result, Taylor was selected as the Conference Carolinas Coach of the Year.
Taylor had a successful playing career as a point guard at Wofford from 1998-02. A 2013 inductee into the Clarendon County Athletic Hall of Fame, Taylor earned her bachelor's degree in business economics from Wofford in 2002. Her desire for all student athletes is that they take the tools that they've learned along their journey and use them to make them better players and better people.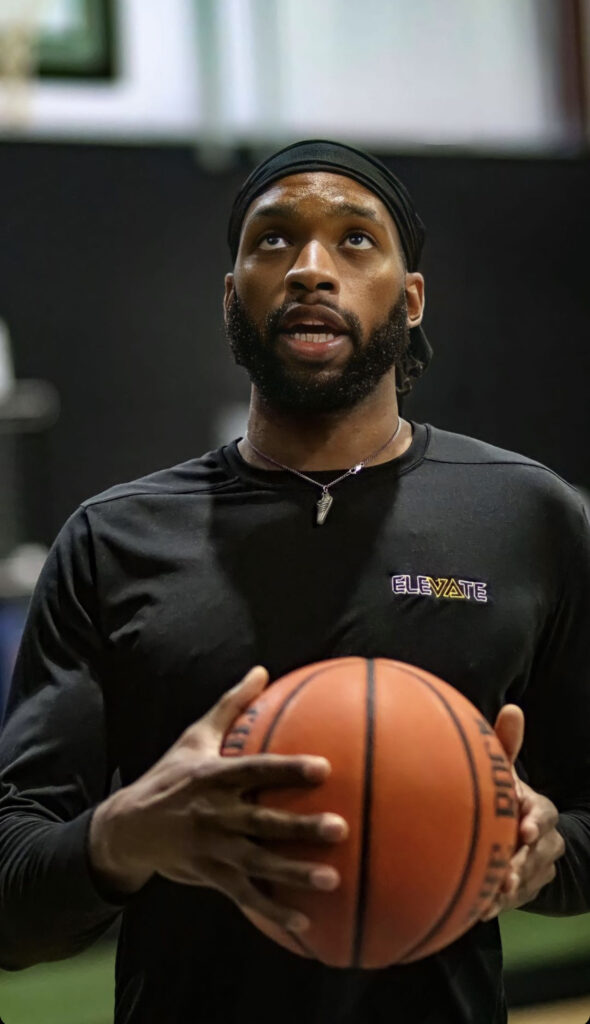 Rathen Carter is from Oklahoma City. He finished up his college career and graduated from Washburn University in 2021, and now is starting his professional basketball career. Throughout his college off-seasons he's trained and developed young players, and is going to continue to do that here at HoopGrind.
Rathen believes that development and progression are essential in life, and that he is a vessel to pass on knowledge and experience to help the next generation develop and progress into all they can be.
His knowledge and experience provides athletes with the proper foundation and understanding of the game to learn, grow, and succeed.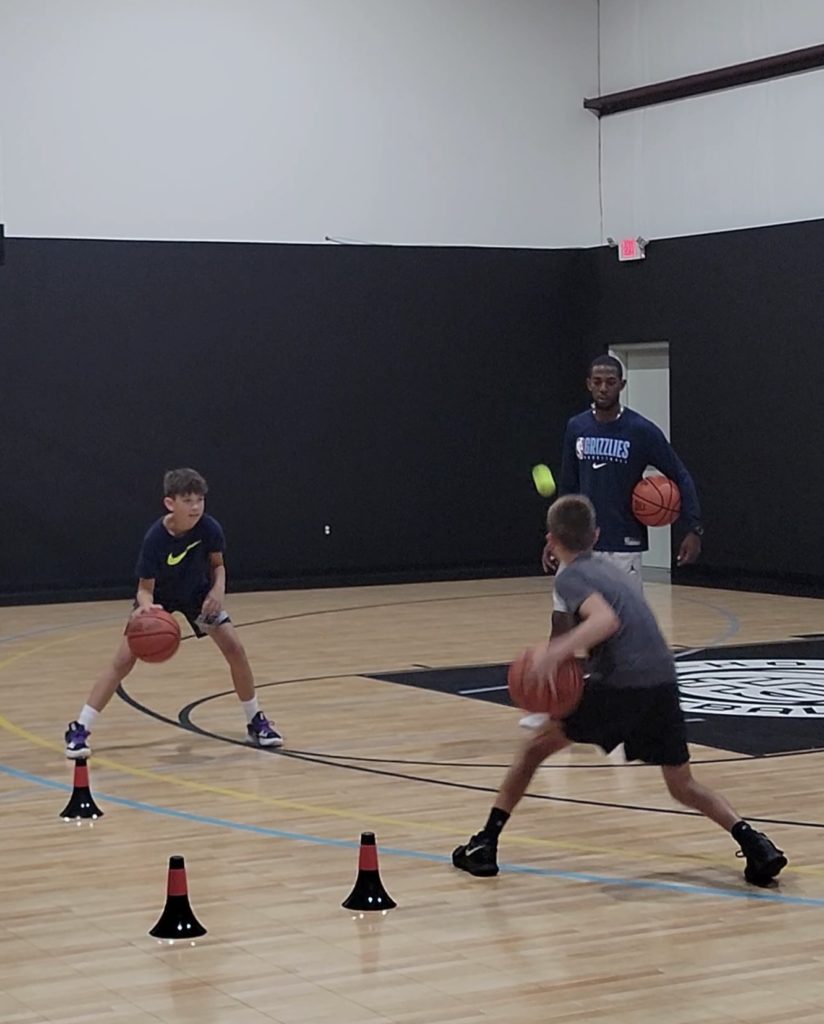 Ethan Myers hails from Rembert, SC; known as a "Hoop Junkie", Ethan likes to surround himself with everything basketball. After two years of junior college, he moved on to Rust College of Mississippi where he earned his bachelor's degree in English Literature graduating Cum Laude. Ethan was also selected for the "Who's Who Amongst American Colleges and Universities", an Honor given annually to recognize students with high academic achievements. His achievements weren't halted in the classroom as Ethan was also one of the conference leaders in assist and free throw percentage.
Ethan currently teaches high school English in Jacksonville FL, having coaching stints at Arlington Country Day and First Coast high school. He's also Coached AAU for Showtime Ballas (Adidas), Jacksonville Magic and 904 Hoops Club. Ethan has proven to be a specialist at developing guards and teaching the contrivances of the position. Over the past six years he's assisted in grooming more than 30 players on to college, including newly NBA stars Lugentz Dort, Zion Williamson, and Ja Morant.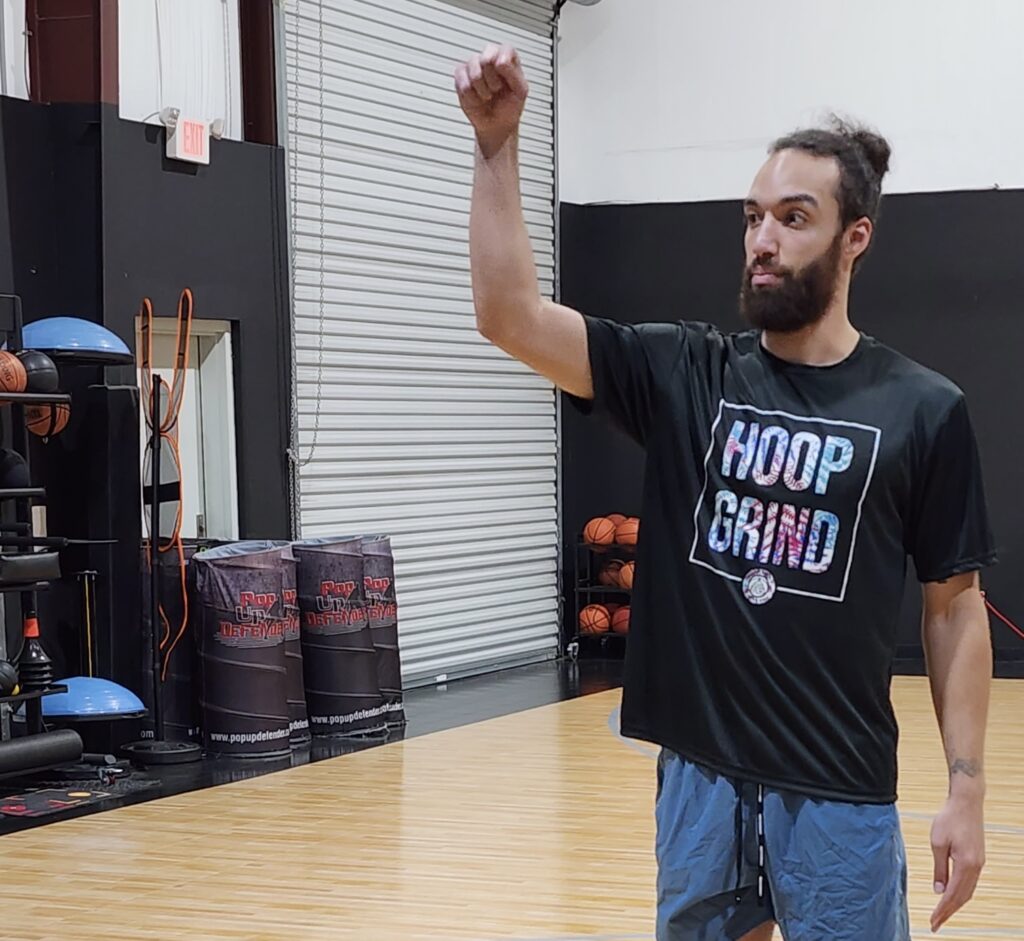 Colton Lewis is a professional overseas basketball player that has found a love for developing and training athletes. Colton is now the Lead Trainer at B3 Better Sports Performance where Jacksonville's top athletes train! Including working with youth athletes, High school athletes and college athletes Colton also works with the US and Canadian track team, The Jacksonville Jaguars and many other professional athletes.
The training focus is to become the best all around athlete you can by using objective science based training. Getting real time results and feedback to optimize training is a game changer when it comes to functional training that translates to in game performance.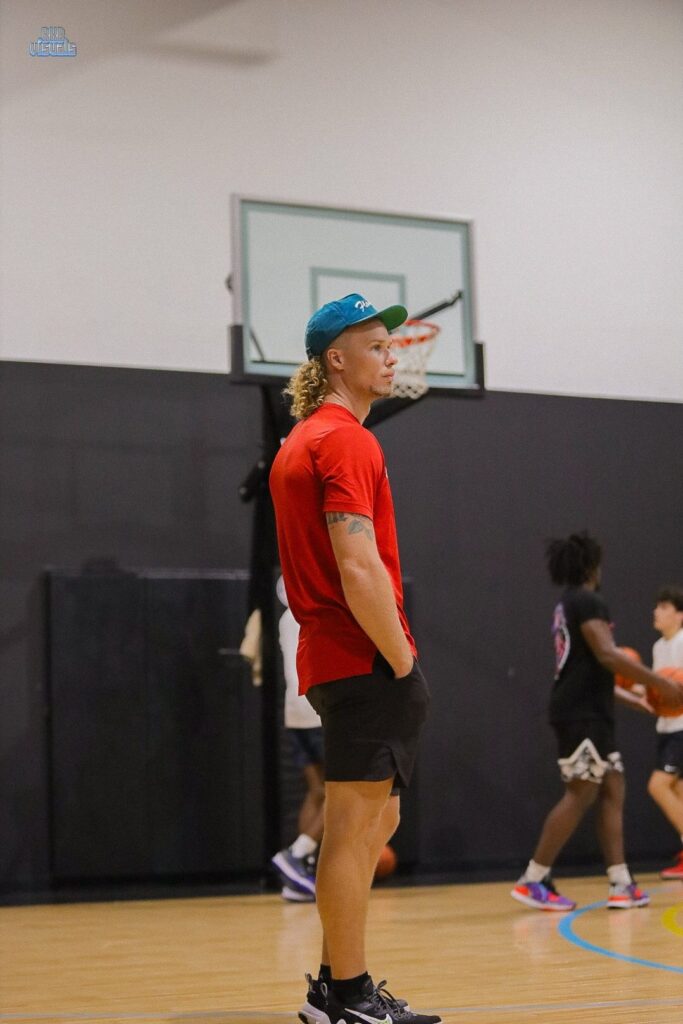 Sammy Murray has helped many athletes reach new heights with incorporating strength and conditioning into their training. He believes high level sports is all about being 1% better than your opponent.  He will work to help you jump higher, farther, run faster, and finish through contact. Sammy also helps with stretching and mobility as it is necessary to be able to get into positions needed for offensive moves and the defensive side of the ball.
"This is by far the best training facility that we have been to in the Jacksonville area. My daughter is in 8th grade and was so nervous to come to the middle/high school session on Sunday but we came and she was worked and focused and did a great job. Thank you for the opportunity and we will be there on Sundays. Thanks again."

-Bella B.
"Beautiful facility offering competitive skill development. Groups are kept small to allow focus on fundamentals and maximum reps. Variety of trainers with various skill sets who take the time to break down the game of basketball. My son enjoys how the drills are different each week and always challenging. Coach Ryan has mastered the balance of being patient while still holding players accountable to get the most out of each session. Thanks Coach Ryan and staff!"

-Brayden F.
"I was looking for private and small group lessons to supplement regular season practices for my 12 year old son. He was only getting two practices a week and not working on individual fundamentals. This was the perfect find. A friend recommended HoopGrind so I signed my son up for an individual lesson with Rathen. We asked him to focus on shooting mechanics. That's exactly what they did. Coach Rathen was great! My son shot so many shots within an hour period, his arm almost fell off. Coach Rathen worked with him on proper shooting mechanics and my son immediately started making baskets more consistently. We liked it so much, we booked a group session for the same week. The app is super easy to find, book, and pay for sessions that are convenient to your calendar."

-Jackson L.
Our daughter joined this group for the first time today. We were very impressed with Coach Ethan and the workout he and the group performed. A great mix of shooting, drills and 3 on 3 games. A group of 8-9 kids was the perfect size. Thanks Coach for your instruction and enthusiasm!!

-Robert J.
At first, I was a little nervous about training as I had never been to one before tonight's session with Coach Taylor, but her energy and motivation alone threw that nervous feeling right out of my mind. I was able to focus and really understand things that I thought I knew a little better because of her. She was personable and very knowledgeable of the game and made each of us feel like we were receiving one on one training. I am confident that HoopGrind will help me get to where I need to be both as a student and athlete. I look forward to my next sessions.

Khamani D.
As the saying goes, "a coach will impact more people in one year than the average person will in an entire lifetime." At HoopGrind Basketball we look to serve our clients by providing multiple innovative platforms for athletes to separate themselves from the competition.